Payment Methods
>>Payment Methods, Invoices
At SENZEAL-AUTO.com, we accept Bank Transfer, PayPal, and PayPal checkout. Unfortunately, we cannot accept the payment sent in the form of cash or cheques and are not responsible for the loss.

>>We accept PayPal, PayPal checkout:
PayPal is an online account-based system that lets anyone with an email address send and receive online payments using their credit card or bank account. You can use it at SENZEAL-AUTO to pay safely, easily and quickly. During the ordering process, you can also open up a PayPal account if you don't have one. The advantage of PayPal is that our system recognizes the payment immediately and your items are shipped after 24-48 hours!
>>How to Open up a Paypal Account?
1) Log in to your PayPal account or use Credit Card Express.
2) Enter your Card Details, the order will be shipped to your PayPal address, then click Submit.
3) Your Payment will be processed and a receipt will be sent to your email inbox.
NOTE: Your order will be shipped to your PayPal address. Ensure you have selected or entered the correct delivery address.

You can connect your PayPal, credit card, debit card or bank account to PayPal for purchasing our products. After submitting an order, you will be redirected to PayPal to complete the transaction.
>>How to Pay with a PayPal:
1) Log into your PayPal account or use Credit Card Express (PayPal Guest Checkout);
2) Enter your card details and click "Continue";
3) Your payment will be processed and an invoice will be sent to your e-mail address;

NOTE: Your order will be shipped to your PayPal address. Please ensure that it is correct and complete.

For more detailed instructions on how to pay, please refer to the

PayPal Buyer Protection page

.
>>We Accept Major Forms of Bank Transfer: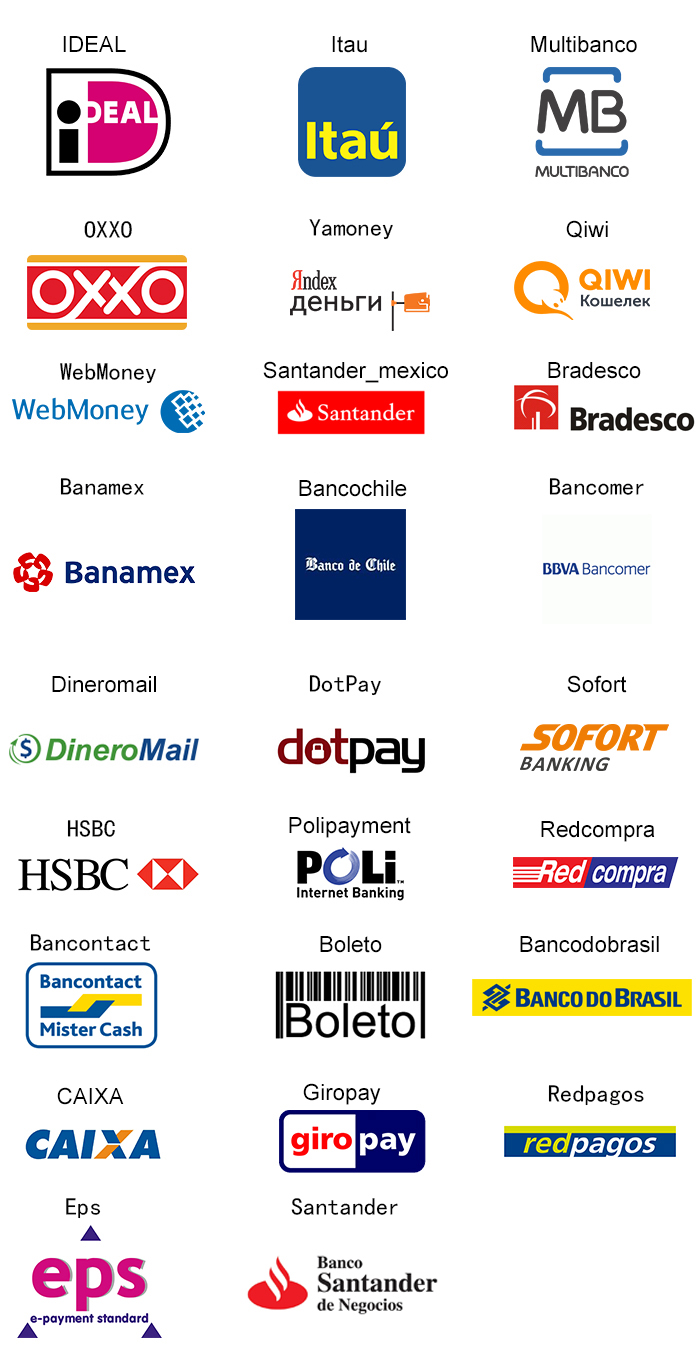 >>How to Pay with a Bank Transfer:
1) Click "ADD TO CART " → "Proceed to Checkout" → "Checkout";
2) Log into your SENZEAL-AUTO account or fill in Customer Information & Shipping Information;
3) Select the Bank Transfer method;
4) Click "Place your order". You will be redirected to the Bank Transfer page;
5) Please fill in your bank information to continue. Meanwhile, you will receive an automated email of order details;
6) Follow the payment to flow instruction and pay.
7) You can check the order status in the user center, or click our Live Chat to check.
>>Invoices:
SENZEAL-AUTO only issues invoices in electronic form. All invoices will be emailed to the customer as a downloadable PDF, please contact us to ask for invoices if you need.

>>Payment Note:
Your credit card, debit card or Paypal will be charged when you ordered. The amount paid will be refunded when you returned the parcel within 7 days after received your order. If your credit card has insufficient credit order will be canceled automatically. You should re-order the item when your credit card has sufficient credit.

SENZEAL-AUTO reserves the right in individual cases or depending on the delivery method chosen by the customer to accept only certain types of payment.