By senzeal-auto.com |
14
December 2019 |
0
Comments
10 Best Christmas Gifts for Drivers
10 Best Christmas Gifts for Drivers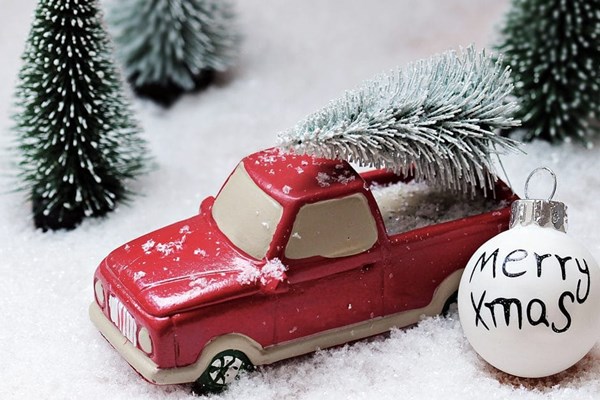 Studies show that the average American spends more than 1.5 hours in their car each day; So we thought they need comfort and safety. There are literally hundreds of great gifts for drivers, but our Senzeal-auto team of automotive experts recommends these as the absolute best.
-
Car Steering Cell Phone Holder
Convenient all the drivers answer the call or use navigation. Will not affect the drivers' normal use of the steering wheel.
-
Car Seat Belt Adjuster
Using the seat belt adjuster can adjust safety belt tightness, reduce uncomfortable for your face, neck, and chest. Suitable for the most vehicle seat belts, fit all standard seat belt width (fit up to 50mm).
-
Car Cup Holder
Car cup holder could be placed on the back of the seat of the car, the door side for the water cup or drink; When the car is in the driving process, heavy drinks will not be overflowed.
-
USB Atmosphere Light
USB Atmosphere Lamp creates a romantic atmosphere for your car roof and making life even more.

-
Rear Mirror Rain Eyebrow
Prevent the mirror from scuffing and scratching effectively, shade from the sun and reduce the strong light reflection on a hot day.
-
Car Door Open Reflective Stickers
Using a car door reflective sticker reduces the probability of accidental collisions at night, rain and fog.
-
Car Windshield Wiper Scratch Repair
Windshield wiper repair tool is used to refurbished the wiper blade, it can be used many times.
No need to disassemble wipers can be repaired.
-
Aluminum Alloy Around Tyre Valve Caps with Senzeal Logo
Tyre dust caps prevent your tire valve cores from mud, dirt and rainwater, appearance designs with unique Senzeal logo.
-
Front Bumper Car Side Skirt Protector
Stuck on the front or rear bumper, body kit, side skirt, tail fins and so on. Guard protection bumper spoiler rubber skirt, anti-scratch and decorative.

-
Car Blind Spot Mirror 360° Adjustable
Using the 360° adjustable blind spot mirror can solve the dead angle zone of sight perfectly. Suitable for installation on rearview mirrors and side mirrors.

Go to the following and seek more Car Accessories:
https://senzeal-auto.com/products/
Leave a Reply
Your email address will not be published.Required fields are marked. *